On days like today when its cold & raining out all I want to sit inside, curl up on the couch and watch sappy chick flicks or re-runs of Sex in the City. Speaking of Sex in the City I cant wait for the movie to come out, May 30th. So gals if you want to join me let me know!!!
Here are a few I took this am.....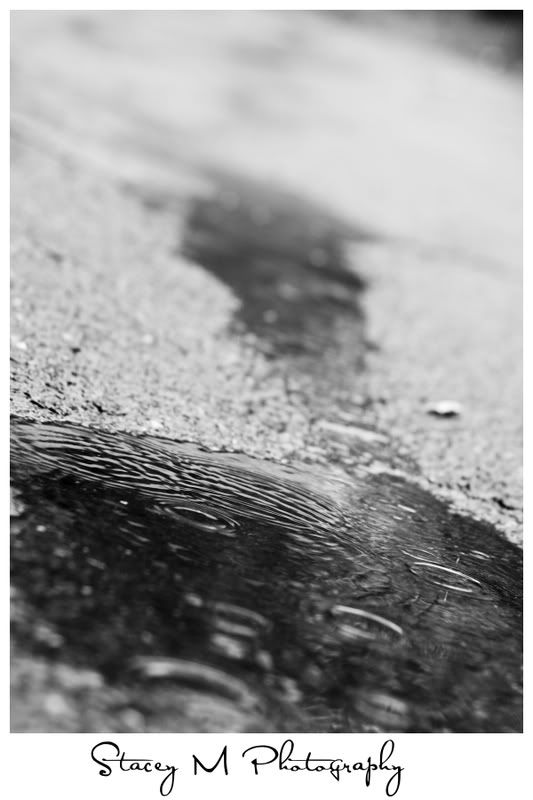 "Come on Ma, can I jump in this puddle once before bath time?"


I love my galoshes!!!


Self portrait in a puddle. Doesn't the water ripple look like a lens? I worked it out that way.....