What a weekend!!!! The 4th of July, then to follow my bday!!! So of course I had a weekend of Me time, which I don't do too often. But like they say in MV "I put the F in FUN!!!!"
It was great starting my day with Mom & my cousin Tanya drinking Mamossas. Dad grilling it up- sausages, burgers & of course what I eat Boca Burgers & my Fake chic patties! Yes- I rock the soy patties!! Yummy!!! Summer fun in the sun!! Luv it! Just spending time w. family & friends who I love to be with. Thank you everyone for the bday wishes!!
K need to get back on schedule now- heading out for my morning run!! Happy Monday!
Heres a pic of my pooch for the 4th!!!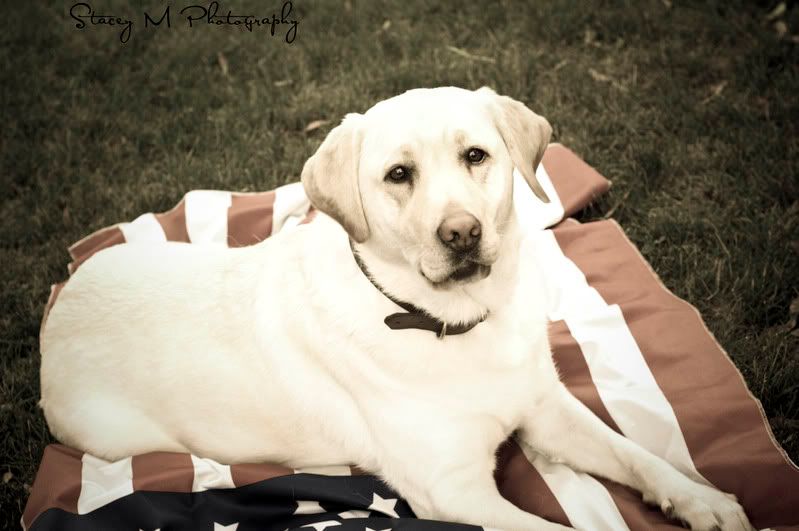 and Allie-gator & Ella!!