Mike + Heather invited me over last week to meet lil McKenzie (love that name by the way). McKenzie was fun to work with. We played in her room, danced with Ma + made our way to the pool!
Here are some of my favs!
Click here to see the Slideshow from our session!

Playing in her room.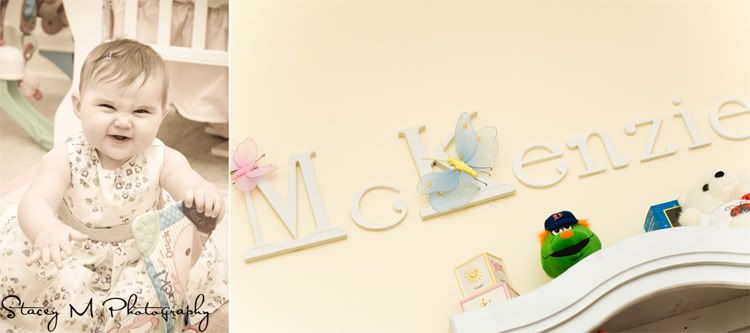 Just look at this face!


"Come on Stacey Come play with my toys with me! This is sooooo much fun!"-McKenzie


How can you say No to this face?!?!?


Aww fresh air. I love being outdoors!