I can not begin to say how excited I was to get an email from Amy who I haven't seen or talked to in forever!! She recently just got engaged!!!! And let me tell you she def has a keeper! Everyone who knows me knows I don't shut up when I start talking, so we got into catching up and I heard all about her engagement!! And how Jeff def had her by surprise on a trip to visit some cousins in Colorado.
They all headed out snowmobiling taking turns bringing everyone one at a time to the top of the mountain. Jeff was the first to go to get everything set up just as he planned. It was soo romantic! When Amy arrived, this is what she saw..



















Awwww He's being romantic, Amy thoughts till she gets closer and then see's Jeff on his knee!! Tears rolling of course!!!! This couple was soo fun to work with. We headed to their cottage in Mystic to do the pics. Here are some of my favs and their Slide show.


Jeff likes to go clamming and went before I arrived so we wanted to incorporate this in with the pics.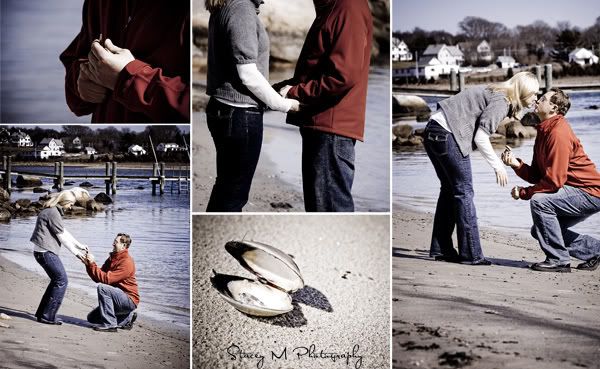 love how they are so chill and relaxed in this pic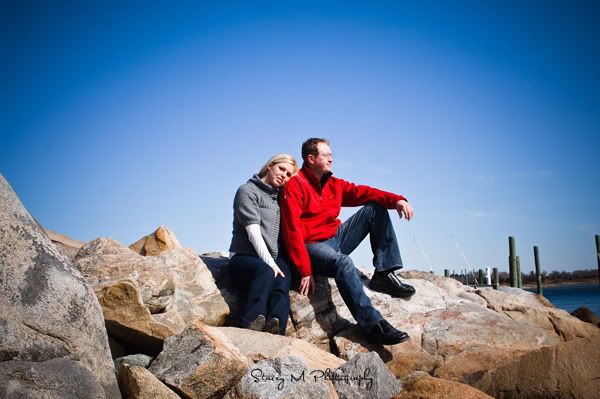 its that look is his eyes as he gazes at her, that contagious smile of hers


On your Marks-Get Set-GO!!!